WLF permanent site to open in Shanghai next year
The permanent site for the World Laureates Forum, or WLF – located in the Lin-gang Special Area in East China's Shanghai city – recently completed the capping of its roof and the building will open its doors for business in October 2022, according to a news conference on Oct 31.
The annual forum was launched by the Hong Kong-based World Laureates Association, or WLA – a non-government organization whose members comprise leading international names in science, including a large group of Nobel Prize winners – and it is held in late October or early November every year.
The hotel complex of the permanent site is expected to become a landmark for the WLA Science Community, a customized scientific community being planned for top international scientists and research talent.
It will be located near the proposed innovation headquarters bay in the east and the Lingang Sci-Tech City in the west, with a planned area of 3.2 square kilometers and a total building floor space of 3.03 million sq m.
The community will be organized in a multi-layer configuration – with a core R&D center, a commercialization center for scientific and technological achievements and residential and living facilities.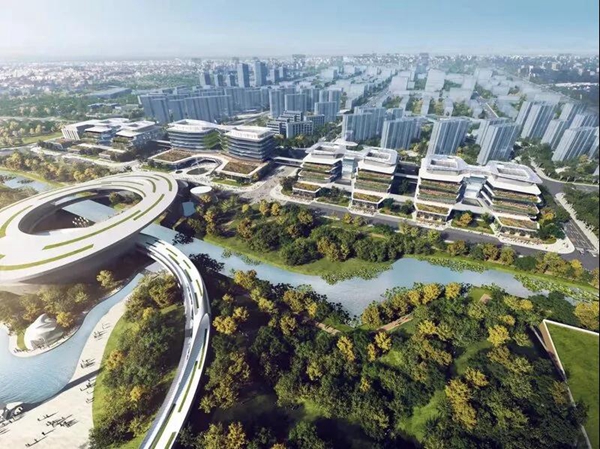 An artist's impression of the planned WLA Science Community. [Photo/WeChat account: shlgguanweihui]
Address

No 200 Shengang Avenue, Pudong New Area, Shanghai, China