Intl talent promotion conference held in Lin-gang
The 2023 China (Shanghai) Pilot Free Trade Zone Lin-gang Special Area International Talent Innovation and Entrepreneurship Promotion Conference was recently held at Haiker Space in the Overseas Returnees Start-up Park, located in Shanghai's Lin-gang Special Area.
More than 50 young representatives from over 26 countries participated in the event, including over 30 international students, nine foreign innovation entrepreneurs, and 11 overseas returnees.
Attendees carefully learn about Lin-gang's talent policies at the promotion conference. [Photo/WeChat ID: shlgguanweihui]
During the event, six outstanding entrepreneurial enterprises from Haiker Space, were awarded the titles of "Outstanding Overseas Entrepreneurial Team of 2022."
In the signing ceremony for newly settled enterprises in Haiker Space, Shanghai Lingang Marine High-tech Industry Development Co Ltd, a subsidiary of Shanghai Harbour City Development (Group) Co Ltd, signed contracts with six companies, including Shanghai Gongjia Information Technology Co Ltd and Aritex (Shanghai) Mechanical Manufacturing Co Ltd. The contracts cover key industries such as information technology, international trade and intelligent manufacturing.
As representatives of the incubating companies at Haiker Space, Dodel Kai-Marcel, the founder of Shanghai Chunshuzhihe Information Technology Co Ltd from Germany, and Joshua Smoisman Arauz, the founder of Shanghai Congsu International Trade Co Ltd from Panama, shared why Lin-gang was their first stop and how it was a land of opportunity for realizing their innovative entrepreneurship dreams in China. They praised the favorable policies, excellent services, and conducive environment that Lin-gang provides.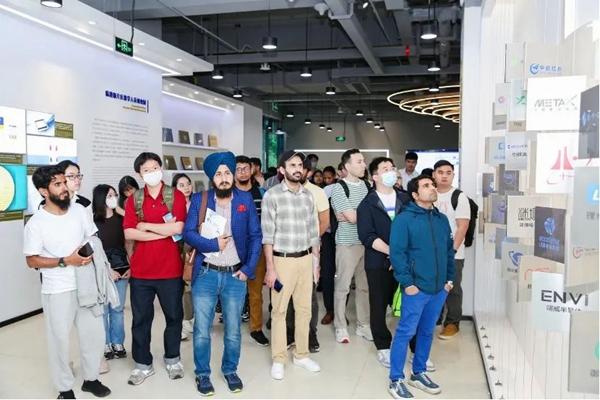 Attendees of the promotion conference visit Haiker Space and the Lin-gang Special Area immigration service center. [Photo/WeChat ID: shlgguanweihui]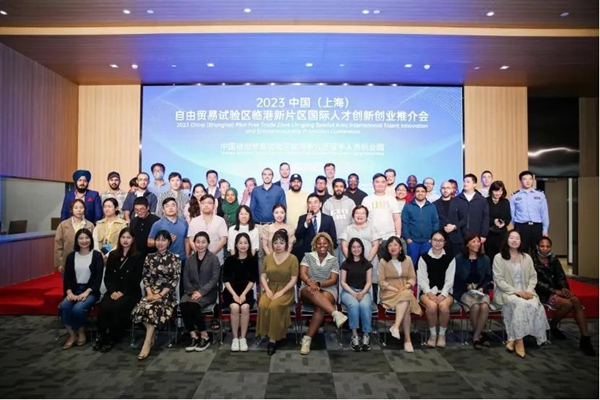 Attendees of the promotion conference pose for a group photo. [Photo/WeChat ID: shlgguanweihui]
Address

No 200 Shengang Avenue, Pudong New Area, Shanghai, China