AI carves out new routes for urban transportation
Public transportation is a critical part of any city's infrastructure and yet if its advancement does not keep pace with technological development, artificial intelligence can lend a helping hand – and the city of Shanghai in East China is said to be no exception.
According to AI startup company Shanghai Supremind Intelligent Technology Co Ltd, these days transportation services everywhere are straining under the heavy load of ever-increasing urban populations.
Company founder CEO Peng Yao said that traffic had always been a big problem for cities and with their rapid development, mobility was a major concern.
Peng said the key was mobility of people and information. He said his Shanghai-based company's initial goal was to solve the traffic problems of cities with AI.
Founded in 2019 in Shanghai's Lin-gang Special Area, Supremind is offering smart transportation solutions.
Based on its independently developed ATOM deep learning platform and VisionMind video intelligent analysis platform, the company mainly focuses on five fields: intelligent transportation, large passenger flow management, urban environment governance, post standard management and internet content security.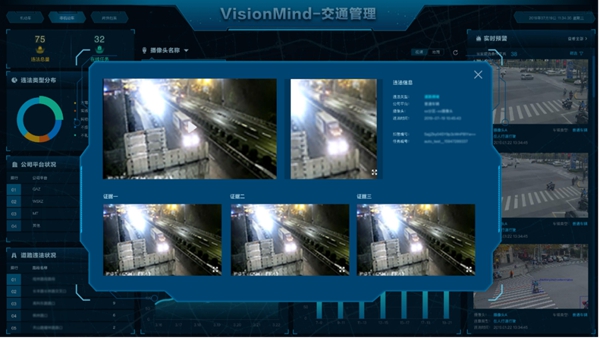 A visual display of the company's VisionMind video intelligent transport system. [Photo/WeChat ID: shlgguanweihui]
A traffic accident awareness system is one of the company's top products, which was just issued last year. The system, by detecting events on the roads in real time, such as car accidents, can arrange the nearest rescue vehicles to promptly go to traffic accident site, saving about 15 minutes on average.
The system was first applied to the ring highways in Hangzhou, then the viaducts in Pudong and now it has been applied in nearly 400 cities and counties in China, Peng said.
In addition to focusing on city road traffic and high-speed traffic, Supremind is currently extending to rail transit.
"We are actually doing some tests, such as the guidance of large passenger flows," Peng said. He added that the goal was to improve passenger volumes, safety, efficiency and speed.
Peng hoped residents in Shanghai would feel the changes in the city's metro in two to three years.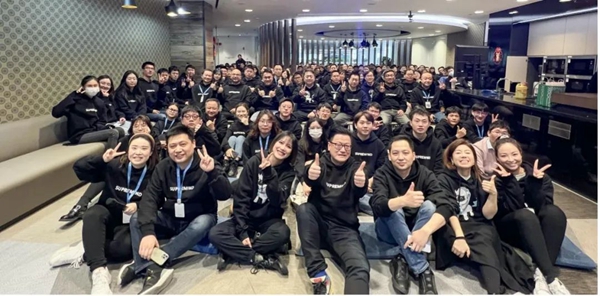 Employees get together at Shanghai-based AI startup Supremind. [Photo/WeChat ID: shlgguanweihui]
The office of Supremind in Shanghai. [Photo/WeChat ID: shlgguanweihui]
Address

No 200 Shengang Avenue, Pudong New Area, Shanghai, China