Lin-gang blazes trail for import of remanufactured products
The Lin-gang Special Area – located in East China's Shanghai – has piloted the importation of remanufactured products, setting a precedent for the trial national system.
The State Council recently issued a document supporting the pilot importing of remanufactured products in key industries in Shanghai, Guangdong, Hainan and other free trade zones and free trade ports.
The move allows remanufactured products that meet new product standards to be legally imported.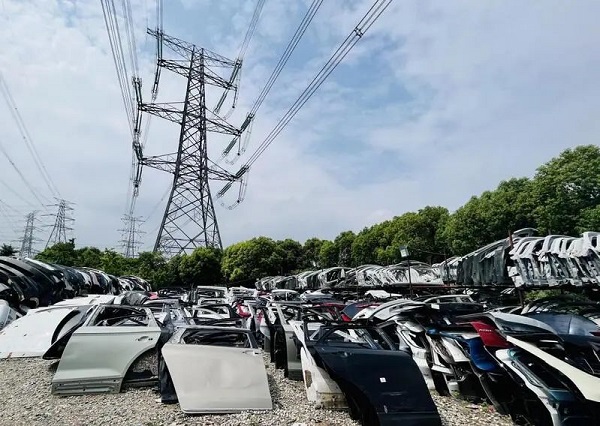 A view of remanufactured products being stored in the Lin-gang Special Area. [Photo/WeChat ID: shlgguanweihui]
The Lin-gang Special Area previously won the opportunity to pilot the import of remanufactured products before the national piloting of special areas for them.
During more than a year of being a single enterprise pilot, Lin-gang effectively explored the management mode for imported remanufactured products and built up invaluable regulatory experience.
Remanufactured products have advantages in terms of both economics and environmental protection. These products are refurbished using advanced technologies and repackaged with the remanufacturing company's own brand.
As a result, they become standardized, high-quality and high value-added products, meeting parameters similar to new components.
The importing of remanufactured products is said to not only reduce costs for enterprises, but also promotes the development of the domestic remanufacturing industry.
Moreover, these products align with the global trend of green development by saving energy and significantly reducing carbon emissions.
Address

No 200 Shengang Avenue, Pudong New Area, Shanghai, China