Lin-gang Special Area sees boost in tourism during holiday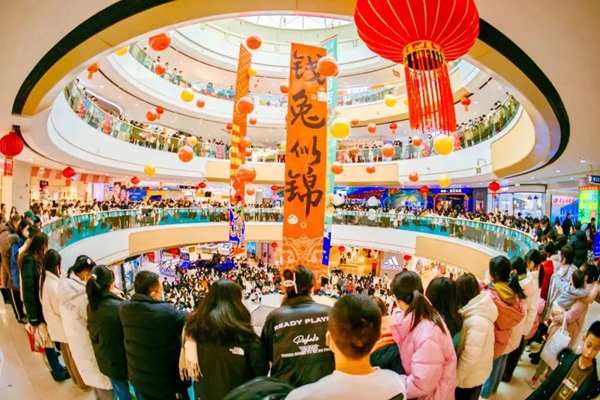 Rousing time: Lin-gang Wanda Plaza is full of visitors during the seven-day holiday. [Photo/WeChat ID: shlgguanweihui]
The scenic spots and the Hucheng Ring Road in the main area of the Lin-gang Special Area – located in East China's Shanghai – saw a hefty boost to tourism during the Chinese New Year holiday on Jan 21-27.
During the period, it received 417,390 visits. Of that, 250,463 visits were to the scenic spots, representing a 70.68 percent surge year-on-year.
Affected by the seasonal low temperature, there were relatively few tourists near Dishui Lake and most of them were concentrated in the museum, in Haichang Ocean Park and at some popular indoor places.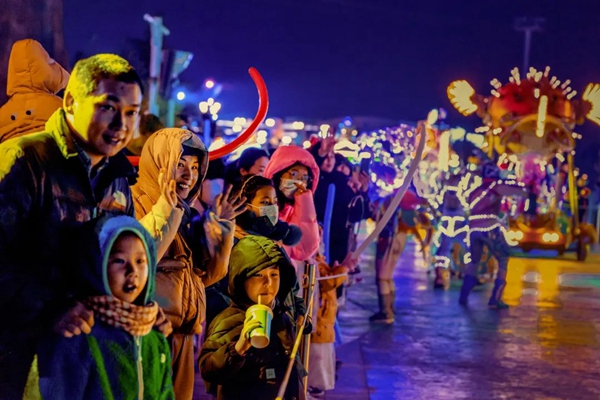 Popular as ever: Shanghai Haichang Ocean Park extends its night hours during the break and reaps the rewards. [Photo/WeChat ID: shlgguanweihui]
One big surprise was that the number of visitors to Shanghai Haichang Ocean Park reached 212,005, for a year-on-year increase of 120.22 percent.
During five days of fireworks, the Guinness World Records Organizing Committee certified the world's largest Ultraman sculpture, while discount fares attracted tourists from all over the country.
During the holiday, seven major commercial facilities in Lin-gang - such as Wanda and StarStreet - received a total of 365,600 visitors and raked in sales of 33.07 million yuan ($4.87 million).
The China Maritime Museum and the Shanghai Astronomy Museum also carried out a series of events for the Spring Festival holiday. Attracting visitor participation in particular were special shows, a New Year's themed cultural and creative souvenirs collection, science and humanities games and online exhibitions.
Having a ball: The modified Inter Continental Shanghai Harbour City Hotel launches trial operations during the Spring Festival. Two friends paint the eyes of dancing lions to start a lion dance ceremony. [Photo/WeChat ID: shlgguanweihui]
Address

No 200 Shengang Avenue, Pudong New Area, Shanghai, China