In pics: Views of marvelous Tangxia Road in winter
Tangxia Road in the Lin-gang Special Area – situated in East China's Shanghai – is widely regarded as the most beautiful scenic road in the city.

It's particularly loved because it shows an enchanting different appearance in different seasons. Let's check out its winter views.
The 15-kilometer Tangxia Road is flanked by a forest of metasequoia – also known as dawn redwoods. [Photo/WeChat ID: shlgguanweihui]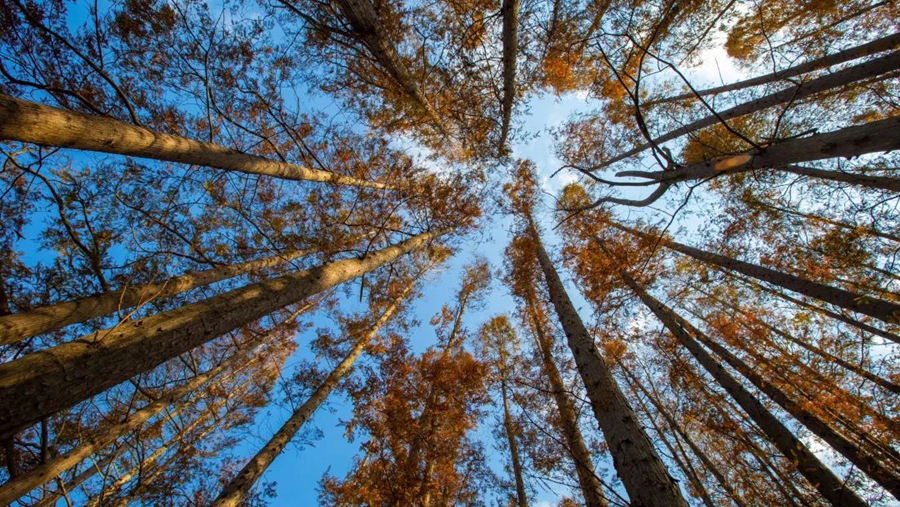 An imaginative view of trees and blue sky in Tangxia Road. [Photo/WeChat ID: shlgguanweihui]
In addition to arguably being Shanghai's most beautiful road, Tangxia Road is also an important thoroughfare for the Lingang logistics park to downtown Lin-gang. [Photo/WeChat ID: shlgguanweihui]