In pics: Check out the upgrade of Lin-gang's Tangxia Road
Tangxia Road in the Lin-gang Special Area, situated in East China's Shanghai city, is widely regarded as the most beautiful scenic road in the city.

It is also an important transportation link for the Lingang logistics park and to downtown Lin-gang.
In the past, since it handles lots of transit traffic, there was varying degrees of damage to the road's surface. But after repairs it recently opened to traffic, so let's check out its new appearance.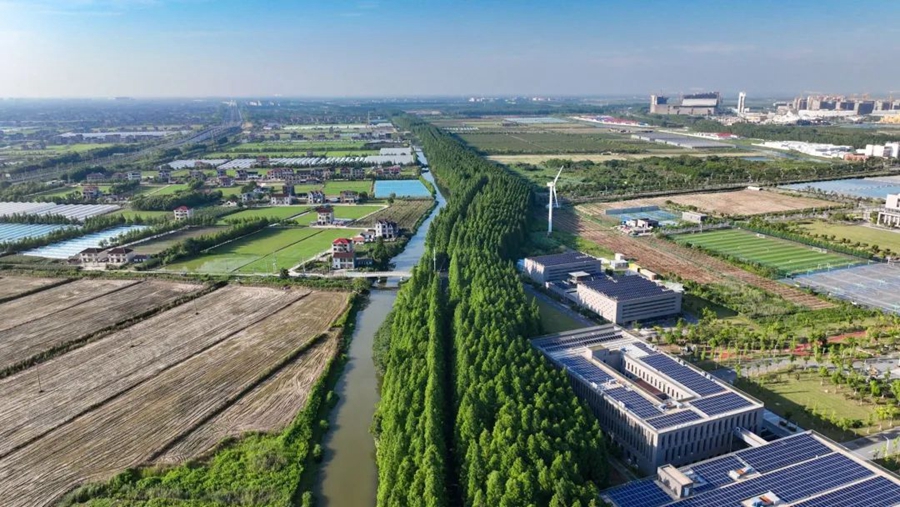 The 15-kilometer Tangxia Road is flanked by a metasequoia forest and the Suitang River, forming a dividing line between the city and nature. [Photo/WeChat ID: shlgguanweihui]
An aerial view of a section of Tangxia Road. [Photo/WeChat ID: shlgguanweihui]
A smooth asphalt surface now provides an upgraded driving experience for residents and visitors. [Photo/WeChat ID: shlgguanweihui]