Lin-gang Special Area targets 25% growth in GDP in 2022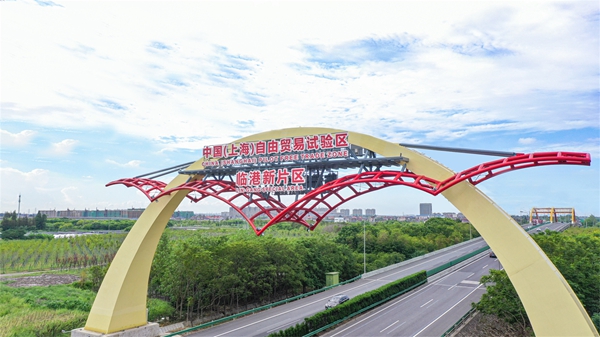 Lin-gang Special Area [Photo/lingang.gov.cn]
The Lin-gang Special Area in East China's Shanghai city recently set out ambitious 2022 goals, according to which the target for year-on-year growth of regional GDP is set at 25 percent.
Total investment in fixed assets is predicted to increase by 30 percent year-on-year, of which investment in industrial fixed assets is projected to rise by 20 percent.
The industry enterprises above a designated size – those with annual turnover of 20 million yuan ($3.1 million) or more – are seen having a combined output value of 332 billion yuan.
In addition, the Lin-gang Special Area will also aim to roll out stimulating opening-up policies and systems, as well as to take the lead in implementing stress testing in key fields such as the digital economy and intellectual property protection.
The construction of the Yangshan Special Comprehensive Bonded Zone will be speeded up. The annual revenue of enterprises in the zone is predicted to reach 630 billion yuan, while the annual throughput of Yangshan Port is forecast to top 200 million twenty-foot equivalent units, or TEUs, the standard measurement of freight containers.
Meanwhile, Lin-gang plans to continue to develop scientific and technological innovation sources, such as the International Collaborative Innovation Zone, as well as build innovation systems with the enterprises as the main drivers.
Plans are for Lin-gang to also accelerate the aggregation and expansion of cutting-edge industries. The industrial scale of the integrated circuits, biomedicines and high-end manufacturing industries will reach a projected 20 billion yuan, 8 billion yuan and 100 billion yuan, respectively. The scale of the intelligent artificial industry is forecast to double in the year.
Address

No 200 Shengang Avenue, Pudong New Area, Shanghai, China